AIP recommends only the best. All of the parliamentarians on the list are active AIP members and have passed examinations in either AIP's Certified Parliamentarian (CP) or Certified Professional Parliamentarian (CPP) programs.
NOTE: RP and PRP are designations from the National Association of Parliamentarians, another parliamentarian association. RP = Registered Parliamentarian and PRP = Professional Registered Parliamentarian.
AIP Certified Parliamentarian Referrals
Featured Listings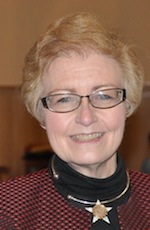 http://www.DallasParliamentarian.com

E-mail: Kay@DallasParliamentarian.com Dallas, Texas Named the 2011 Parliamentarian of the Year by the Texas State Association of Parliamentarians, Kay has pursued the study of parliamentary procedure passionately for over a decade. Her national client base includes governmental entities, business organizations, homeowners associations, membership societies, labor unions, political parties, religious groups and charitable organizations. Active […]
The AIP Certified Parliamentarians Listed Above Have Provided Additional Information on Their Services.
If you are an AIP Certified Parliamentarian and would like to place a web ad, please use our printable form
Thank you for coming to the AIP website for your parliamentary needs. Search Parliamentarian Member Directory